Welcome to our web page offering photos by Sharon Collier, an award winning fine art and commercial photographer with over 30 years experience specializing in scenic, architecture, travel, landscape and commercial subjects - often from an unusual perspective. Her images have appeared in magazines, travel publications, newspapers, galleries and other venues.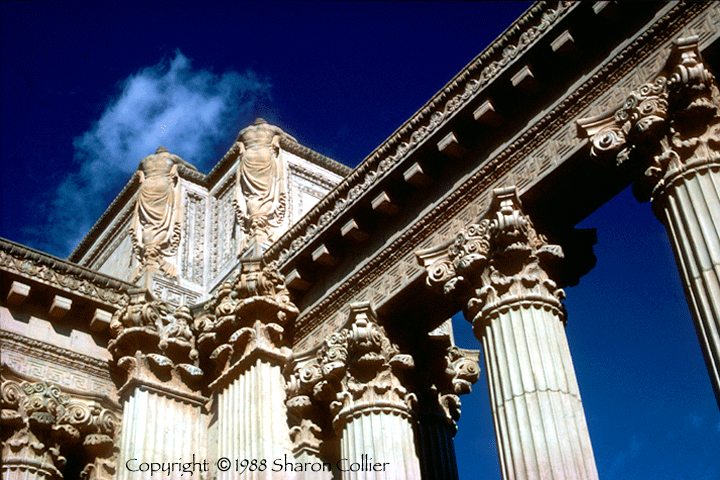 For others and special requests please contact us!
info@collierphotography.com +1 510 653 8848 Follow us on Post.
All images are Copyright © of Sharon Collier, Collier Photography, A Different Angle Photography.
Photographs may not be used in any format without prior written permission.
Museum quality fine art prints can be purchased through this web page in sizes ranging from 8" x 10" to 48" x 120" in a variety of formats. Archival prints are matted on museum quality mats ready for framing in sizes up to 16" x 20" unless otherwise requested and framing options are available. For the larger photographs, 24" x 30" up to 48" x 120" we offer options including mounting the images on masonite or aluminum with a protective laminate. We can also produce essentially any size photographs for your custom frames upon request. If you wish to discuss any print in any size, please feel free to contact us to discuss options.
In addition we are available for a variety of assignment and commission photography in studio or on location including advertising, product/presentation images, real estate, travel, commercial, food, and corporate event occasions. Sharon's photography is available as high-resolution stock photos which can be licensed for print, web, and other advertising uses. Please contact us for personal service regarding special order pricing or estimates for photo shoots.
To find photos you can browse our ever-increasing collections or use our photo search feature. Our pull-down menu on the slide shows indicates the most popular sizes available with prices for matted prints. Specialties include landscapes, architecture, scenery, food, markets, vineyards. Our collections include photos of California Vineyards and International Vineyards; Greater California, the San Francisco Bay Area, including many of Oakland, Berkeley; retrospectives of the United States including New York, Boston, New Orleans; European images including Switzerland, France, Italy, Greece, Prague, United Kingdom, Germany, Spain, as well as Mexico, South America and The Caribbean. If you don't see what you are looking for, or have a project you're interested in using images for, please feel free to contact us to discuss your particular goals.